Wednesday, January 30, 2008

DRAMA!
Yeah, that's right, I spent four days making a freaking Rambo reference. Wtf.
Tuesday, January 29, 2008

Dispel
I like how this blog is completely un-bloglike in nature, because if I want to talk to someone... I just do so.
Monday, January 28, 2008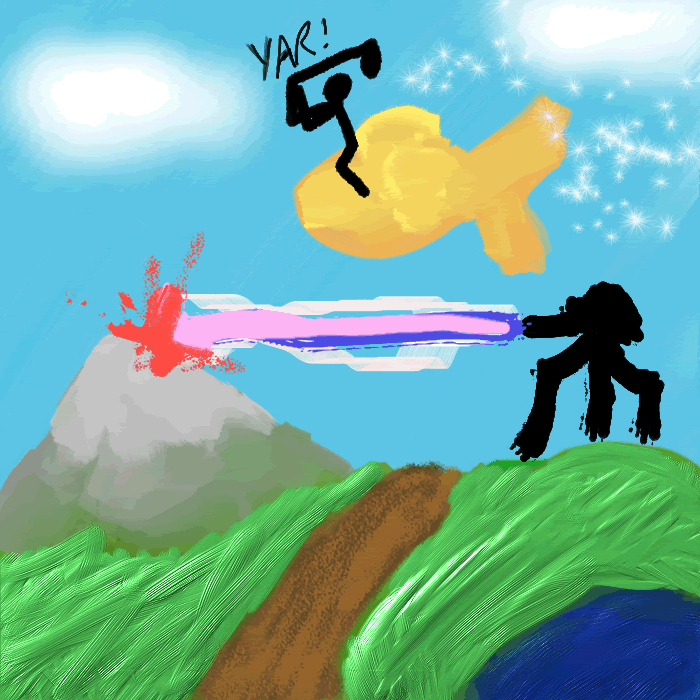 Man What
Man, I have no clue. Just playing around with the different brushes in Corel.


Ruin
On Saturday, my new drawing tablet arrived in the mail. It's nothing too fancy, but it was on sale at a price I couldn't pass up. In my attempts to learn how to use this thing, I figure I can actually work on this blog at the same time and try to draw at least one picture a day.
Man, that picture is huge. I'm definitely going to use a little more discretion toward filesizes in the future...